Build or Buy – What's the Best Route for Business Growth?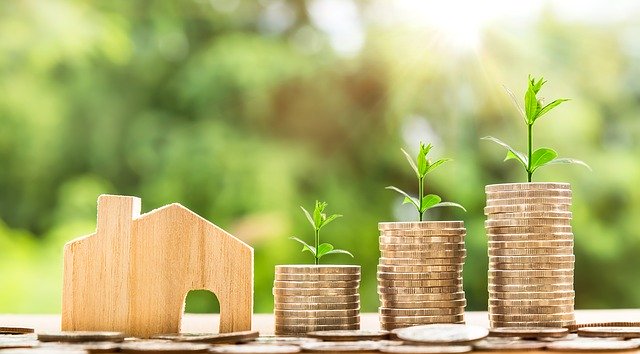 One of the most common questions I get asked here at theHostBroker.com is "What's the best way to grow my business?". I sure would love to have a simple answer for you, but as we all know, growing a business completely depends on your industry and the business model you have, not to mention a whole slew of other factors.
With that said, when it comes to growing a business there are generally two options at your disposal – you can build, or you can buy.
If you're a business owner thinking about strategies for growth, you must carefully consider the implications when making the choice between growing the customer base organically or with an acquisition or merger on the other hand.
So how can you make this weighty decision? While the answer may not be simple, these 5 considerations will help to guide you:
Build vs Buy: Choosing the Right Growth Strategy for You
1. Keep Your Focus
As the saying goes, time is money, so it's crucial to keep in mind efficiencies and resources to avoid being distracted.
When considering an acquisition, be honest with yourself about whether you have what it takes (time, human resources etc.) to do the necessary due diligence. Even if you do, you may come to the conclusion after many tens of hours that the deal you have been pursuing is not the right fit for you. This means you will now have to start from scratch with a new opportunity. Including all those sunk costs such as the professional services of an attorney, accountant or other consultants. Can your business handle these realities?
The route of organic growth lets you focus on specific products or sectors, allowing you to cherry pick your customers by industry, product type, geography, OS, etc. In turn, you will be more efficient with your supporting systems such as vendors, billing software, and human resources.
Rather than doing either build or buy, how about taking on both at once? Tread carefully and take into account workload issues. Can you follow this path while doing them both justice or will you just be doing them both poorly? Every business has finite resources, and you need to be maximizing their use and not diluting your efforts by spreading yourself too thinly.
2. The Numbers
Do the math of the cost benefits of acquiring customers versus opting for organic growth.
Acquisition multiples will vary but for an average figure, you can assume 1X the annual recurring revenue from revenue sources that aren't involving a 3rd party, such as SSL certificates and domains for example.
The cost for the acquisition of customers with organic growth varies significantly based on the country in which you are marketing, the type of hosting (such as shared, Dedicated, VPS, Cloud, Managed, etc.), and the tactic to acquire the customer (search marketing, referrals, social media, trade shows, display advertising, affiliates etc.). You can assume however that for all but the very warm sources such as referrals and the pay for performance sources such as affiliates, you can expect to pay more than 1X for organic growth.
An important consideration when scaling a business is how will the customers be affected?
With the organic route, growth is incremental and more controlled, mitigating some of the risks. The customer profile is likely more homogenous. This means you can replicate your existing structure to support new customers without needing to also acquire specialized skill sets, network infrastructure, equipment etc.
For the acquisition route, a big concern is if you don't have the background to support the new customers. If you already offer Minecraft or ASP.net hosting for example, adding thousands of new accounts will require some integration but likely no major shift in your operations. If, however, you have never offered this service, you just might find that the learning curve is far too steep (read costly). Generally, in an acquisition, the customer base in question doesn't get split up, or at least not beyond hosting type or OS. This means you have little control over other variables, such as their geographic location, or the customer profile etc., resulting in a more diverse customer base.
4. Effects on the Sale of Your Business
If you're considering an acquisition, keep in mind your exit strategy.
If as a result of acquisitions, the customer base becomes very heterogeneous, this could have a negative impact on an ultimate exit multiple. Let's look at a few examples of how this could play out:
If there are multiple brands purchased where customers are all paying different amounts for similar services, this can become complicated to keep separate not to mention support so as to prevent cannibalization (in other words, the customers paying more will switch to the less expensive brand assuming the offer is similar).
You could be in a scenario where a newly purchased customer base hasn't been around long enough to demonstrate a history of renewals –particularly true for multi-year accounts..
If the only growth is due to acquired customers, typically this means that customer churn will not be offset by organic growth. This translates into a buyer purchasing a decreasing asset, which will negatively impact valuation.
5. Completing a Transaction
This is by no means a complete discussion on doing due diligence and all the steps involved in closing a deal, however, I want to touch on a few considerations and answer some questions related to completing a transaction.
Due diligence – requires a clear process. Random questions in no logical order will negatively affect the seller's confidence, require more time to complete DD and most importantly, will likely mean you will overlook critical aspects of a transaction.
How likely can you find a suitable target? There are generally more buyers than sellers for a straight forward hosting customer base. If on the other hand the customer base is more niche, this would limit interest. A transaction takes time with possible hard costs, as we discussed above.
Typical structure – normally a deal is done with a larger initial payment upfront (usually in the ball park of 50% to 80%) with the rest coming over time (30 to 90 days for the smaller deals and up to a few years for larger ones). Having said this, there are many formats, which include revenue shares (earn outs), different valuations and payouts for different product lines.
Financing – At first glance, growing organically may appear to be a less logical route, but there are other factors to consider. In addition to the points above, you have to have access to capital – plain and simple. Consider too that for attractive and well-run operations, the sellers will typically receive multiple offers, meaning you need to be ready to move quickly with access to financing. Organic growth on the other hand can often be self-financed and could be more manageable to support.
So, to sum up…For an acquisition you need…
Background and infrastructure to manage new customers
The resources to devote to the process
No marketing experience
Access to capital
Organic growth offers…
Controlled growth
The ability to focus your efforts on specific target markets
A generally self-financed solution
When choosing between an acquisition or growing organically or possibly leveraging both strategies, there are various factors to consider. Ultimately, it comes down to looking at your particular situation and what makes the most sense for your business.
Build or Buy? Growing Your Small to Mid-sized Hosting Business Doesn't Mean You Have to Go It Alone
You may be interested in listening to this session, which took place at HostingCon Global 2014:
Have you decided that the acquisition route is the right one for your hosting business? Check out our comprehensive list of opportunities and businesses for sale. Interested in marketing options? Contact us to discuss some ideas. Still not sure and wanting some expertise to help guide your decision? Contact us today!
Related Articles: