10 Reasons to Consider an Acquisition as Part of Your Corporate Growth Strategy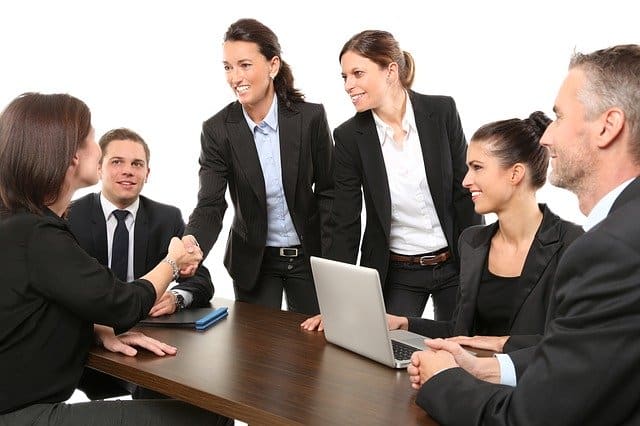 Every CEO or business owner has a growth strategy in mind. It may change based on market factors, competitive pressures, financial implications, or other reasons but there is always an underlying strategy in place. This may include bootstrapping your business and growing organically over time, taking the company to a specific level and then selling the business to a much larger organization, or acquiring other businesses to grow your own company more quickly.
In this post, we will evaluate 10 reasons why you may want to consider acquiring another business as part of your corporate growth strategy.
Accelerate Organic Growth with an Acquisition Strategy
Each of these benefits could be achieved through organic growth if you have the time to wait and can withstand the competitive and market pressures. Since the speed of business is the new normal in IT services, most companies cannot afford to wait the two or more years which are needed to realize the results that could be achieved in months through a strategic acquisition.
New Resources: All of the resources of the newly acquired company will be at your disposal immediately. This includes personnel, engineering hardware and software, sales channels, physical office space, marketing materials, customer care and technical support teams, departmental budgets, IT systems including a CRM database, a marketing automation tool, and more.
Expanded Customer Base: A new company acquisition inevitably comes with a built-in customer base. The value of the company's customers may even be your reason for the acquisition in the first place. If the new customer persona is similar to your existing customer base, this is a perfect opportunity to cross-sell additional products and services to a group who is already familiar with and trusts the company you have just acquired.
If your reason for the acquisition was to expand into a new market with a very different set of customers, this is an opportunity for you to quickly come up to speed on the needs, sales opportunities, and messaging of a different but already established customer base.
Revenue Spike: Not only will an acquisition enable you to expand your product portfolio and benefit from the immediate increase in revenue that this brings, it will also enable you to cross-sell and possibly upsell additional products to both your traditional customers as well as your newly acquired customers.
Eliminate Competition: Don't you sometimes wish you could just eliminate your competition? Well, you can by acquiring them. The physical integration or bundling of the newly combined offerings could position your business as the industry leader, with no other competitor having a measurable percentage of market share. This is generally more easily accomplished in smaller geographical markets where there are fewer competitors and therefore the acquisition of one or two of the larger ones effectively removes competition.
Portfolio Expansion/Differentiation: Customers do not have time to manage multiple technology vendors. In an ideal situation, they would be able to purchase the tools they need to grow their business from one or two providers. Acquisition of technologies such as virtualization, data back-up, and disaster recovery, for example, enable you to become the go-to, one-stop-shop for essential technology products and services.The product portfolio you acquire may also enable you to immediately differentiate your company, giving you a competitive edge. Bundling a newly acquired EHR solution with data encryption, for example, may provide you with a significant competitive advantage if your goal is to increase your market share in the healthcare industry. Part of the competitive advantage may also come from the increased customer "stickiness" inherent in rounding out your set of services and solutions. Stickiness means that your customers are less likely to leave due to the hassle associated with a transition to another vendor.
Secure Proprietary Solutions: Developing and launching your own unique products or services is certainly a way to differentiate your business and secure a niche in your market. However, this takes a long time to accomplish. The alternative is to acquire a company that has developed their own proprietary solution. It provides you with an exclusive offering not available from anyone else and has an established customer base into which you may be able to cross-sell your additional portfolio. As another benefit, owning the IP (Intellectual Property) associated with a solution means that you likely have a competitive advantage from a cost perspective of providing these services and therefore will improve your margins. You may also wish to create another source of revenue through the creation of a reseller (channel marketing program).
Expanded Pool of Talent: Finding, hiring and training new employees who can come up to speed on your business, products, and customers take In positive economic conditions, when everyone seems to already have a job, it can be an even bigger challenge. Acquiring a new talent pool through acquisition provides you with people who are already trained, reliable, and stable and may be well-known industry leaders with an established reputation and their own set of contacts.
New Markets: One of the main reasons companies give for acquiring other businesses is to enter new markets. That may include expanding your business into new geographic regions or entering a new industry vertical such as healthcare, legal services, or non-profit organizations. The more quickly you can accomplish this and establish your position, the more successful you will be.
Vendor Leverage: One, occasionally overlooked advantage is the ability to leverage the existing and possibly long-standing business relationships the company you acquire has with their vendor partners. Increasing your company's visibility and buying power with IT vendors like Microsoft, VMware, McAfee, Veeam, and others can be invaluable. You can:
receive preferred pricing due to increased sales volume.
improve margins.
leverage deep-rooted relationships and established (legacy) pricing.
Acquisition Exit Strategy: Whether you choose an acquisition strategy to expand into new markets, supplement your team, deliver a more comprehensive product portfolio, increase your customer base or for some other reason, each of these enables you to quickly enhance your company, the value that it brings to your customers and the revenue it generates. This added value may make the newly combined business more attractive to being acquired itself. The idea of making a strategic acquisition so that, ultimately, your company will be more valuable and attractive to an acquisition should also be considered.
It is true that many MSPs, ISVs, hosters, and data center providers who are currently the leaders in their markets have achieved their success through acquisition. Although an acquisition strategy can provide you with the fastest means to significant revenue growth, a competitive advantage, and increased market share, only you can determine if it is the right solution for your company based on your current business strategy and future goals. Having a strong set of criteria with which to screen opportunities will go a long way to helping you evaluate what makes the most sense for you and your business.
Please contact us for more information on acquisitions.
Related Articles: